The #InclusionRevolution continues, stay up to date with all the news, notes and articles about Háblalo.
A tour of Háblalo's history
Háblalo was born at the end of 2016
At first, it was a small personal project of Mateo Salvatto, its creator, to help some deaf students of his mother communicate better.
After reaching 20,000 users,
from organic growth in Argentina, Mateo joined Sergio Cantarovici and Laura Muchnik to create Asteroid, the company that would take Háblalo to the next level.
Thanks to Asteroid, we have assisted over 350,000 people
with various communication disabilities in 65 countries on 5 continents, completely free of charge, without internet connection and in 40 languages.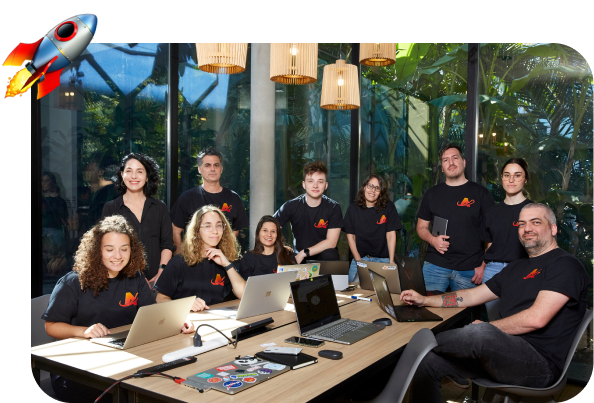 Our philosophy made us want to go further.
We understood that if we really wanted to change the world and forever, we had to change how things were done… And that's what we did.
A disruptive business model
This is how Háblalo for Business was born,
our business model for organizations is a service that allows private companies and public institutions to be more inclusive with people with disabilities, so they can provide services adapted to a public of over five hundred million people. Dozens of organizations already trust us to bring them closer to a much more inclusive future.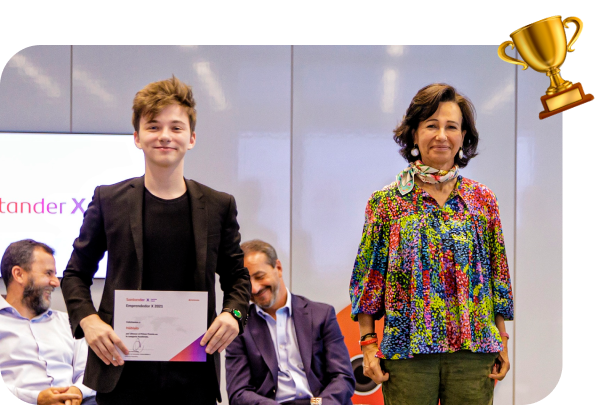 During these six years, Háblalo has been recognized...
among other awards, as Humanitarian Innovation of the Year by MIT and Best Social Development in the World by Peking University. On the other hand, Asteroid was chosen as one of the TOP 100 Startups in the World by the Global Entrepreneurship Network in Saudi Arabia and winner of first place in the Santander X Global Awards. Háblalo and all the team at Asteroid continue to work tirelessly to create a much more inclusive world…
We were validated and awarded by



5 cosas que tenés que saber sobre la app ¡Háblalo!
Santander reconoce a las startups más innovadoras del mundo
Los inventos que están transformando américa Latina
Gratis y sin internet: App para discapacidades de la comunicación
La Ciudad suma una app para asistir a personas con discapacidad comunicacional
¡Háblalo!, la app que ayuda a personas con discapacidad en el habla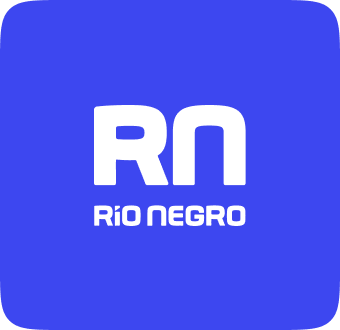 No bajar los brazos: Andrea se graduó con un 10 gracias a la aplicación Háblalo
Nespresso incorpora la app Háblalo en sus boutiques y pop ups
Download our logo, application screenshots, press photos and much more!